Biotech Communication SARL
Limited company incorporated in Amiens, France in 1999 by David & Chantal Fraser
Biotech Communication SARL – a limited liability company incorporated in France in 1999 by David & Chantal Fraser – offers a range of language services to innovative biomedical, biotechnology, pharmaceutical and related service companies.
The team – the company's directors each have doctorates in biochemistry from the University of Oxford, and benefit from years of professional life science experience – from bench R&D to technology licensing and company start-ups – in Continental Europe, the UK and the USA, and in both private and public sectors.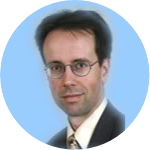 David Fraser
Doctor in Biochemistry
Following a Doctorate in Biochemistry at the University of Oxford (including work at Rockefeller University in New York and Harvard Medical School in Boston), David moved to the Continent in 1990 and has subsequently held a number of R&D and management positions in the biomedical field – notably at the Swiss Federal Institute of Technology (Lausanne) and with Disetronic Medical Systems (Burgdorf, Switzerland). He returned to the UK between 1996 and 1999 as Business Development Manager (Life Sciences) at the University of Newcastle upon Tyne, with responsibility for IPR management and licensing. He also sat on the Board of the biotech start-up Arrow Therapeutics Limited. David moved to northern France in 1999 to work for CAP Santé Picardie (a regionally-focused healthcare business support organisation), prior to founding Biotech Communication SARL.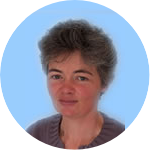 Chantal Fraser L'Hostis
Doctor in Biology
After obtaining degrees in biology and chemistry from the universities of Bretagne Occidentale and Nantes in France, Chantal pursued research studentships in the UK at the University College Cardiff (MSc) and the University of Oxford (D.Phil.). Her postdoctoral life science research experience includes positions at the University of Geneva (cell biology of infectious disease and parasitology) and the University of Newcastle upon Tyne (neurobiochemistry).
Contact Biotech Communication today!